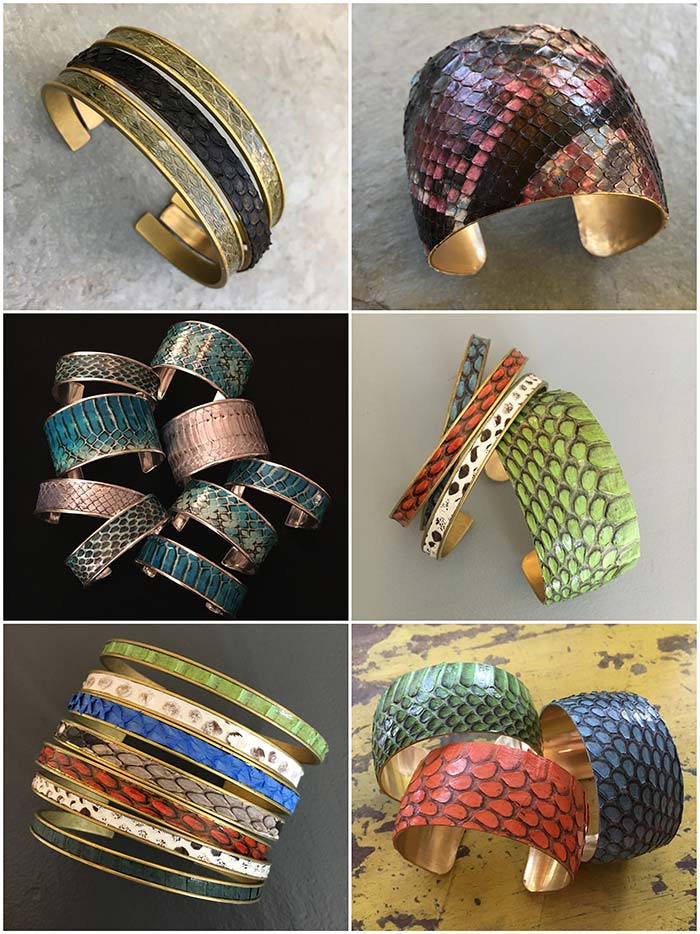 Cuff Joy Mother and Son Designs is a jewelry creative collaboration between mother-and-son duo Cindy and Liam Hutchinson. They make beautiful brass or silver cuffs with genuine, exotic skins, such as stingray, cobra, python, and Amazonian fish.
Available in an array of sizes, styles, and types of exotic skins, the cuff-making inspiration came from their dear friend Meg who owns a luxury handbag company. Meg gave her scraps of leather and skins to Cindy and Liam and the idea to make jewelry out of the scraps come up organically, and continues to grow and diversify.
Liam enjoys fashion design, metalsmith work, music, and has all-around creative learning. Cindy loves spending time with her son, and doing something creative together is priceless to her. They are a small operation, with humble beginnings and lofty goals.