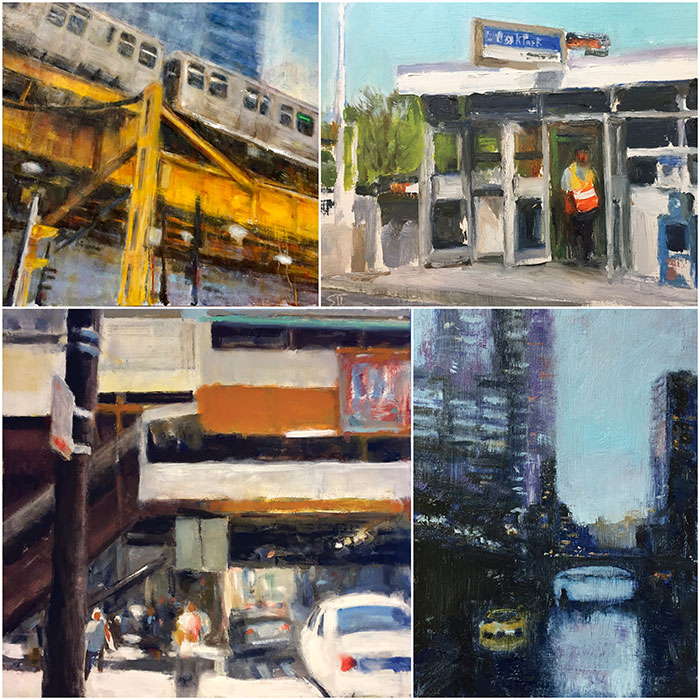 I'm a modern impressionist who believes — as many artists do — that art cannot be art unless there is evocation. I want one to feel transported to the places I paint, as if they're seeing them with their own eyes, sensing the experience, or having a memory.  My brush strokes are loose and varied — much like nature's elusiveness and those experiences that can never be completely controlled. 
Lately 
I'm exploring using larger, more simplified shapes in my oil paintings, leaning towards abstraction. 
I'm striving to capture the dichotomy 
of my beloved Chicago – both its grit and glamour. 
EDUCATION
M.A., Communication, Saint Louis University
B.F.A., Art and Design, University of Illinois, Urbana-Champaign