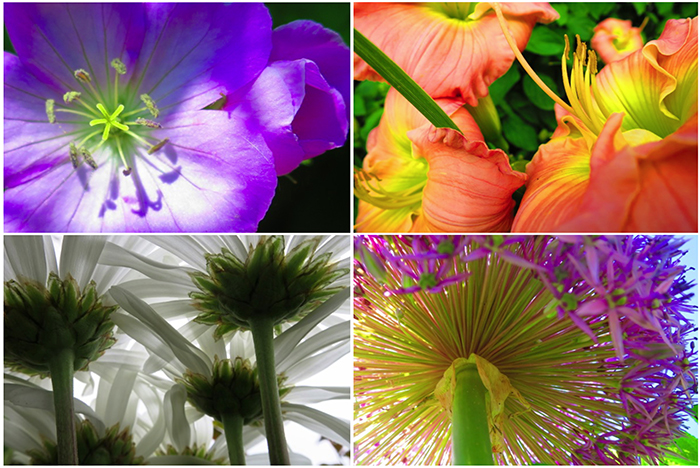 Photography
My photography is taken while low to the ground on my three-wheeled bike along Chicago's lakefront and assumes a bugs-eye view of plant-life. I strive for bright colors to tell a story of visual depth with solid composition. My art is unique, because it looks at the world differently: from the bottom up and not the top down.
Themes
Although I have a master's degree in intaglio printmaking and worked in watercolors for decades, my current passion is photography. In all my media the common themes are the richness and inherent value of all things alive. Humans and plants are interchangeable actors on my stage that is designed to love and respect the bounties of nature.
Background
As a classically-trained intaglio printmaker my prints combine engraved line, etching, multiple textures and color-viscosity printing to create delicate foliage in dramatic settings.
I have a B.A. in Art for painting and sculpture from Blackburn College and an M.A. in Art for printmaking from Northern Illinois University.
My post-graduate time was spent teaching myself watercolors. I add colored pencil, mixed media and vibrant coloring to create land and aquatic plants in idealized settings.
Currently, I am a communications director and publish a magazine, websites and weekly email newsletters.