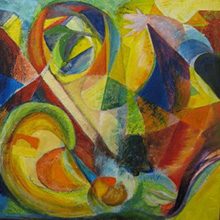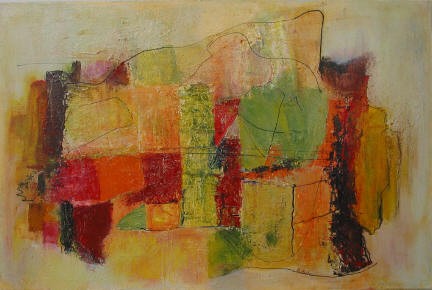 Beverly Fisher
I am a painter who embraces color, form, and balance in presenting abstract art. I frequently use the human form as a focal point of a painting. My medium is mostly acrylic on canvas. Underlying each work is a definite idea that drives the painting to a final result.
I express my inner interpretation of the world using my imagination, vision and intuition. I have not been limited to a single style; instead, I consider each work to be a new opportunity for self expression.
I have been influenced by the magic and freedom of Marc Chagall, Jackson Pollack, Robert Rauschenberg, and Richard Diebenkorn, as well as other contemporary painters, who create mood and balance through the juxtaposition of color and form.