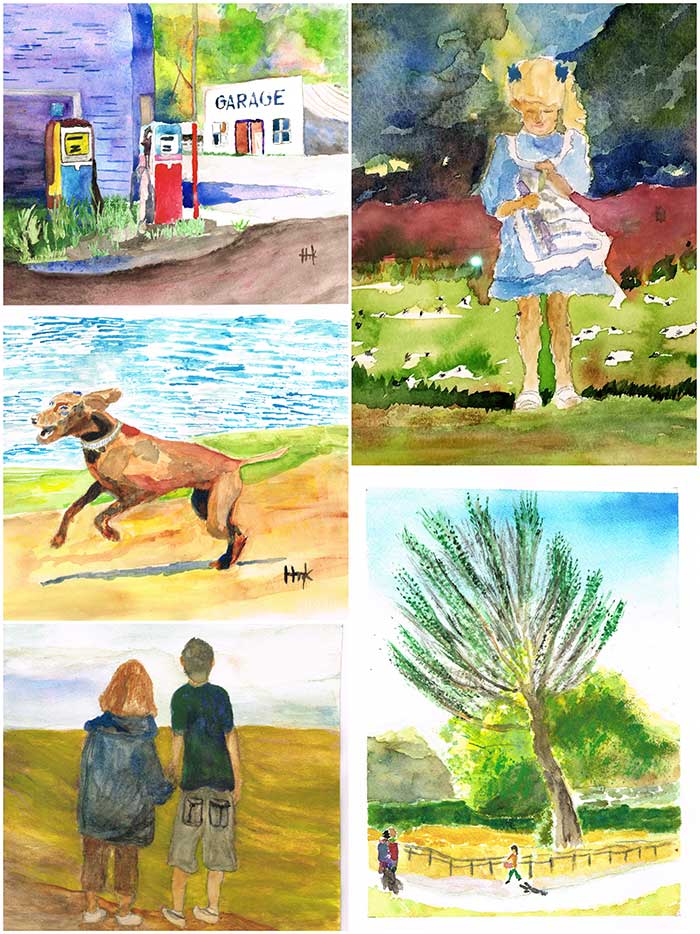 Heather Kadlec Shack has always expressed herself creatively, but did not become an artist until after suffering a severe ischemic stroke in 2011 and beginning to paint as part of her therapy.
The stroke permanently affected the center left side of her brain, causing her to have limited use of her right arm and leg. Right-handed prior to the stroke, Heather had to learn to do everything with her left. In addition to physical challenges, Heather suffers from aphasia and apraxia, which greatly limit her ability to speak, read and write. She has learned to communicate using a combination of limited verbal and written vocabulary, gestures and drawing.
After college, Heather had been a media buyer for a Chicago-based advertising agency. She later decided to follow her calling to make a social impact and changed her career, going back to school to become a teacher. She taught 3rd to 6th grade for eight years, then moved to administration and became the assistant principal at S.E. Gross Middle School in Brookfield. She later became director of teaching and learning for the school district.
Painting is one of Heather's passions now, but also an outlet to express herself and to continue work that is meaningful to her. Heather is inspired by beautiful scenery, her travels, the areas in which she lives, and favorite sports and teams. She refines her artistic style with each new unique painting.