Let's Hear it for Spring!
News and Events
We hosted our first artisan "meet and greet" event of the year, Thursday April 7 and enjoyed networking with patrons, watching a painting demonstration, and admiring new pieces. Don't miss our next Lincoln Park Merchant Association first Thursday of the month on May 5th so you can put a face to the talented folks behind our offerings.
Many of our artisans are often featured in the news or receive special recognition for their work.
Our brilliant fashion designer, Michael White, designed a red carpet look for the 2016 Grammy Awards! Chicago R&B and Blues producer, Lynn Orman, wore his repurposed denim jeans featuring intricate patchwork detail as also favored by popular singer, Screaming Rachel. Way to go, Mike!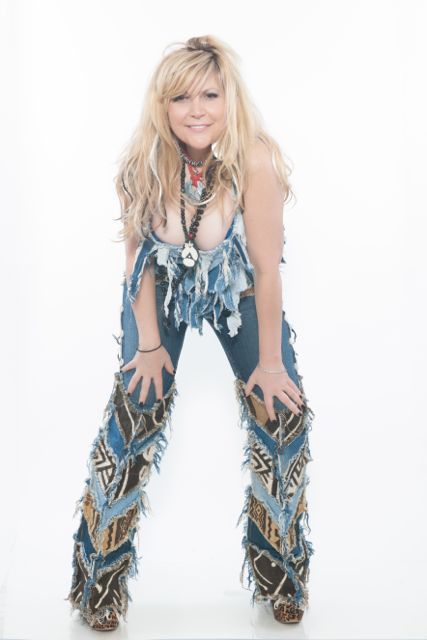 Meg Musick-Makely, who creates and carries beautiful handmade leather goods at Fortunate Discoveries recently designed a one of a kind custom book folio for an extra special patron, His Holiness, Pope Francis! The book was titled "Dear Francis: The Pope Answers Letters from Children Around the World" and was cradled in a leather presentation envelop meticulously hand-crafted by Meg. She was commissioned by Chicago's Loyola Press to create a "custom portfolio envelope that evoked a sense of history and reminiscent of the leather bags used by the Pony Express". Congratulations to Meg!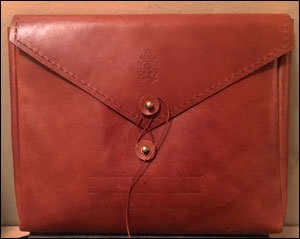 New Fortunate Discoveries print-making artist, Jill Kramer, was commissioned by Downtown Oak Park to produce three original works for its 2016 street pole banners and marketing material. Great exposure!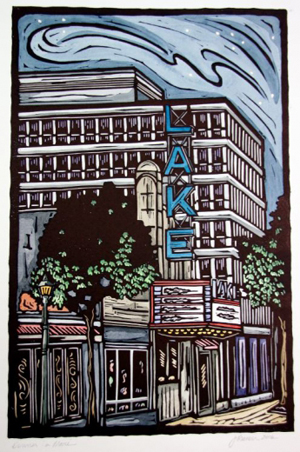 The One of a Kind Chicago show at the Merchandise Mart now has a new Spring event April 29-May 1 and three of our artists will be there! We have free passes at our reception desk if you'd like to pick one up via the courtesy of:
– Joy Appenzeller Bauer (Art de Joie painting)
– Meg Musick-Makely (Musick leather)
– Liliana Olmos (Olmox jewelry)
Welcome New Artisans!
Bonnie Glassner – Mixed Media Painting
Imperfect Grace – Jewelry
Steve Slaske – Drawing and Watercolor Painting
Erika Iris – Mixed Media Found Object Assemblage