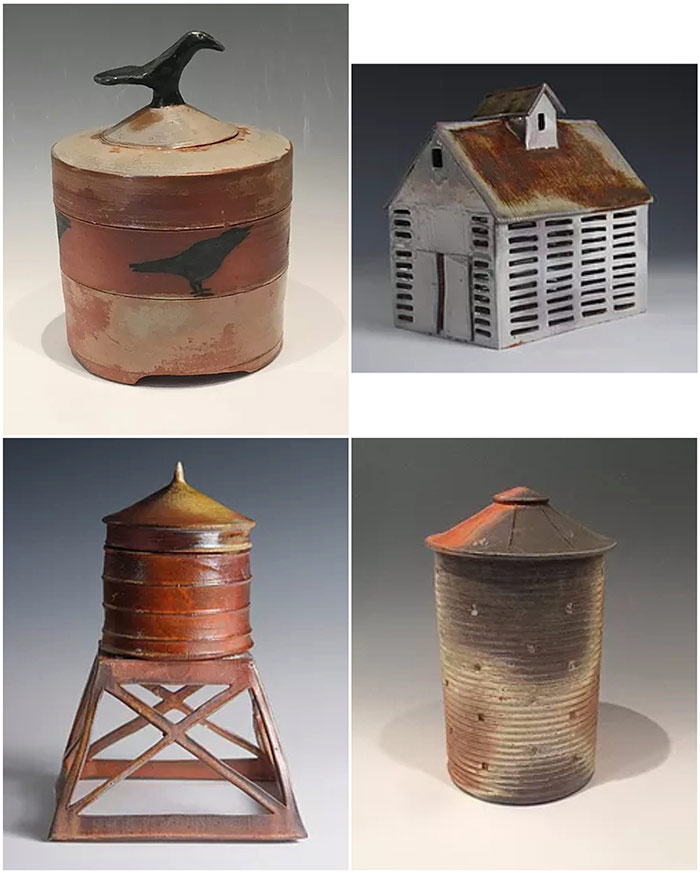 Artist Statement
"Art is art. Everything else is everything else."
Adolph Dietrich Friedrich Reinhardt
I have an abiding interest and delight in the visual and find inspiration everywhere. My eye may be attracted to a rusted piece of metal on the street or a cloud formation reflected in the glazed surface of a Chicago office building.
Much of my work is grounded in the prairie of the Midwest. As a former architect, I am drawn to the simple geometric shapes and forms of barns, corncribs, and silos in the agricultural landscape of Illinois, Indiana, and Iowa. Equally interesting to me are the cylindrical shapes of the wooden water towers atop older buildings in Chicago and New York. My work is intended as an homage to these forgotten, utilitarian structures, many of which are disappearing from the landscape, rural and urban.
I also enjoy making utilitarian ceramic work and am always happy when they find a good home and are used on a daily basis. Many potters, including Toshiko Takaezu, Warren McKenzie, Dan Anderson, and Mary Fischer, have influenced or informed my work. I continue to learn and explore the ceramic medium and wait in excited expectation to see what the kiln goddess will produce after each firing.