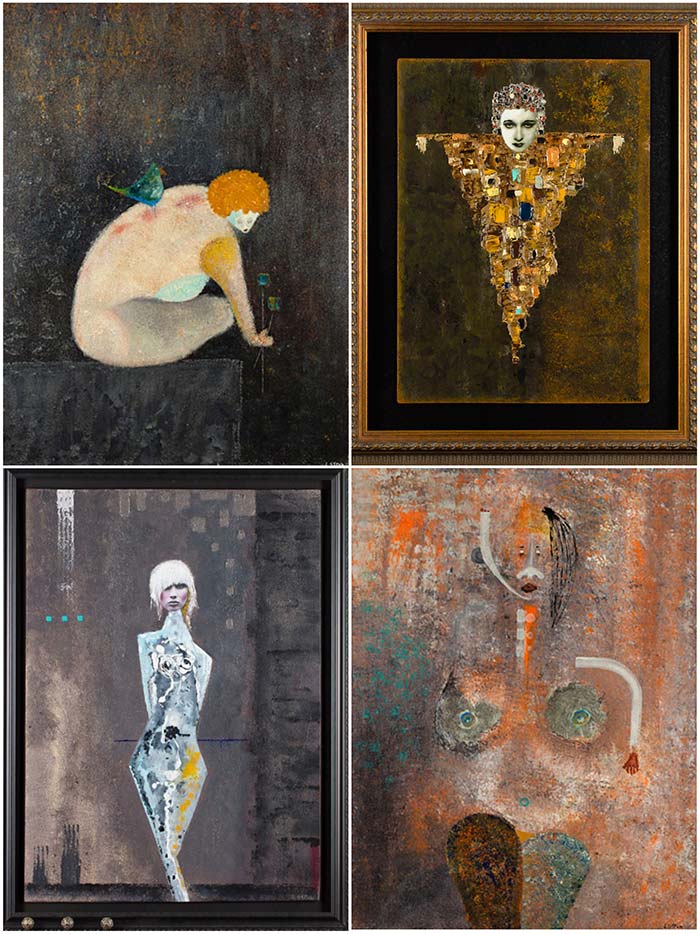 Jerry Strub is a Chicago based life taught artist who creates images of sensual color and texture. Using acrylics mixed with pumice and other various forms of mixed media, the images are raw, spontaneous and stream of consciousness. My belief is that all artists, regardless of their choice of artistic instrument, are the sum of their experiences. I am no different in that respect. I live a life of geographic and psychological wandering and these are the images that fall out of it. Consider Kerouac or Bukowski with a brush versus a pen and there you have it. "Painting is silent poetry and poetry is painting that speaks". —Plutarch
Jerry Strub is an abstract artist who currently resides in the Chicago area.
Jerry uses a mixture of pumice and acrylic paint to create dimension and impact within the framework of each piece.