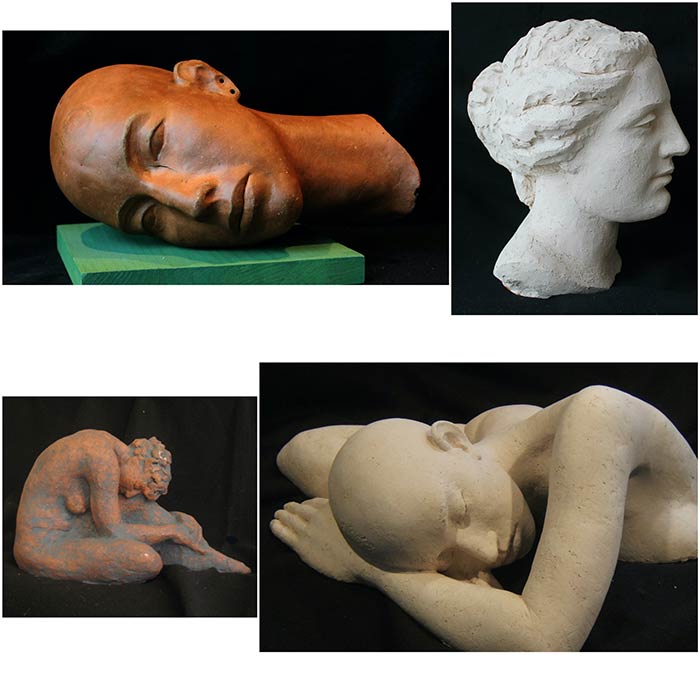 Boruch was born in Moscow, Russia. Recalling his childhood: he writes, "from the age of four, I was involved in art, particularly in sculpture. For several years, I modeled lots of animals and their environments out of clay".
After high school, he attended Moscow Civil Engineer Institute follow by two years of service in the Soviet Army. Then Boruch worked as a structural engineer in several architectural and engineering firms.
In 1996, he immigrated to the United States with his wife and two sons. They first lived in Atlanta, Georgia where Boruch worked as a designer for an engineering company. In 2001, he accepted an engineering position in the Chicago area, settling in suburban Skokie with his family.
In the summer of 2003, Boruch came across Evanston Art Center and enrolled in Sheila Oettinger's Figurative Sculpture class. He says, "I was missing sculpting my whole life and it was just the right place for me." To this day he continues to frequent the sculpture studio often. Boruch does primarily realistic sculptures, "I love portraits and enjoy the beauty of the human body as well. Sometimes my enjoyment takes me further, and my realistic lines transform in a new way."
In the summer of 2006, Boruch worked as facilitator in a sculpture class for special needs children at Little City Foundation. During the following fall, Boruch started to work with the adult artists at Little City Foundation, and founded a sculpture studio on their campus. He has also had experience working with seniors at Presbyterian Homes in Evanston and at North Shore Senior Center in Northfield. Boruch loves clay and he considers it his primary medium. In addition, Boruch offers private sculpture classes (Clay Class).