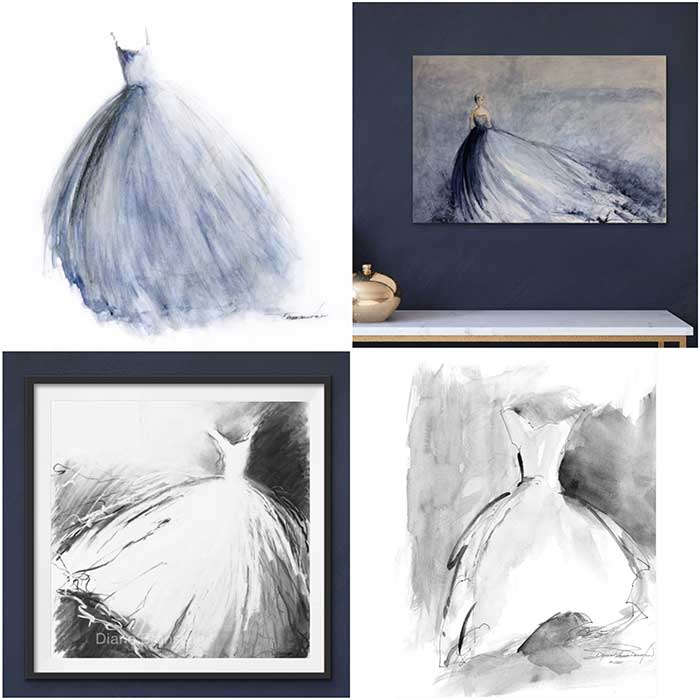 Originally from Chicago, Diane has studied in Germany, France and the USA. Her style is contemporary, yet blends effortlessly into both modern and traditional decor.
Diane's work is world-wide, but a few notable clients have been Bloomingdales, Eileen Fisher, Northwestern Memorial Hospital, Edgewater Hospital and the Olson Pavilion. Diane has also painted custom wedding dress portraits for the Vanderbuilt family.
Diane's career has included Director of Advertising and Photography for Turner Decorative Accessories, Founder of Color My World and Founder of Mrs. B's Quality Kits. Her book, Bead Happy, was a national success, selling 50,000 copies in under a year. In the last several years, Diane has been working closely with interior designers, creating artwork for homes and offices.
Diane has painted over 100 bridal portraits and also takes custom requests of individuals, children, homes and boats.
Diane resides in Chicago's Lakeview neighborhood. She spends her free time with her daughter and two grandchildren.