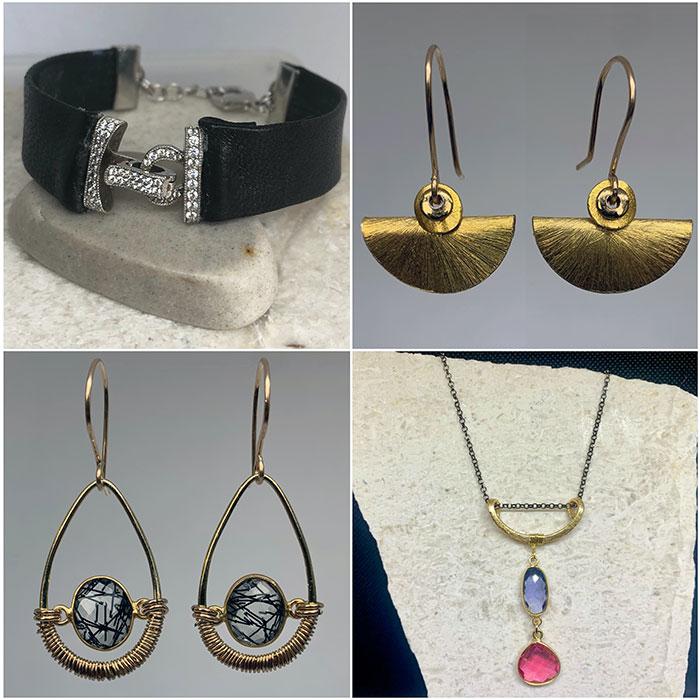 I have always looked for ways to express my creativity. As a child, I sculpted animals from crumpled-up magazine pages. In college, I needlepointed pillows and experimented with polymer clay instead of studying for finals. After my kids were born I learned how to wire wrap beads and started making jewelry for friends and family. My passion for creating beautiful jewelry grew and soon I began selling to boutiques throughout the Midwest.
Through the years I added new skills and tried different techniques while collecting beautiful and interesting beads and gemstones. I've always been drawn to stones such as labradorite, pyrite, and moonstone. Stones that reveal hidden colors as the light catches each angle.
With gemstones as centerpieces, I add accents of silver, gold, and textured metals to create elegant and timeless designs. Each piece is intricately handcrafted with a commitment to quality and designed to be admired and enjoyed for years to come.
–  Lori Festenstein, founder and artisan AlyRoss Jewelry