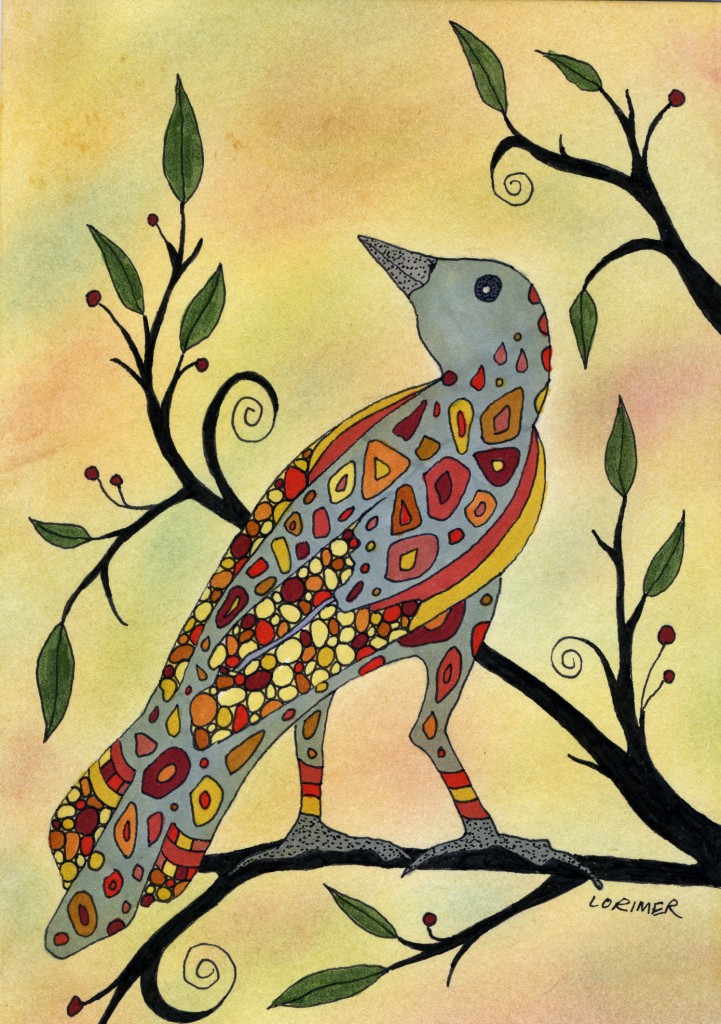 Throughout my life, creativity has always taken center stage. I have loved creating for as long as I can remember, and have been involved in the arts in one way or another all my life.
After receiving my bachelor's and master's degrees in Piano, I worked professionally as an accompanist for the Chicago Opera
Theatre and Chicago Symphony Chorus. I also enjoyed composing but found that the pull to create visual art was stronger than the desire to create music.
My mixed media creations have been
described as whimsical, nurturing, spiritual, intuitive, and fun! I love blending different media including pan pastel, acrylic, ink, Prismacolor markers and colored pencil. I also enjoy incorporating text into my pieces.
My inspiration comes from nature, travel, architecture, music, theater, the written word – I seem to find inspiration is
everywhere. Creativity is what fuels my heart and soul – it is spirit and energy. For me, it is as essential as breathing.