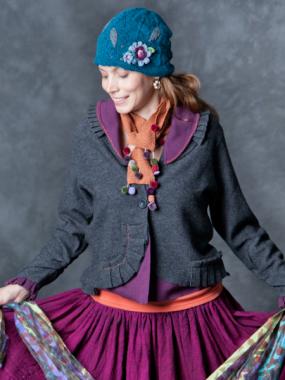 About Little Journeys Our products are designed by us and manufactured in of Peru. We operate a women's cooperative, employing women with limited opportunities. Our mission is to provide a job and a source of income for these rural women so that they can maintain their families. In most cases, the mother or father or both leave the village and has to travel far to a city to seek jobs as a domestic or as a laborer resulting in many children growing up without one or both parents. We are proud and feel privileged to provide such opportunities for these talented women so that they may keep their families intact.
Fiber & Product Information
Alpaca: Our hats, gloves, sweaters are made from the highest quality alpaca in Peru. Most of our garments are a blend of alpaca (some baby alpaca) with acrylic or wool added for a soft texture next to your skin.
Pima Cotton: Our silky cotton comes from the coastal oasis of Peru and is a dream to have next to your skin, wonderful for those with sensitivity to animal fibers.