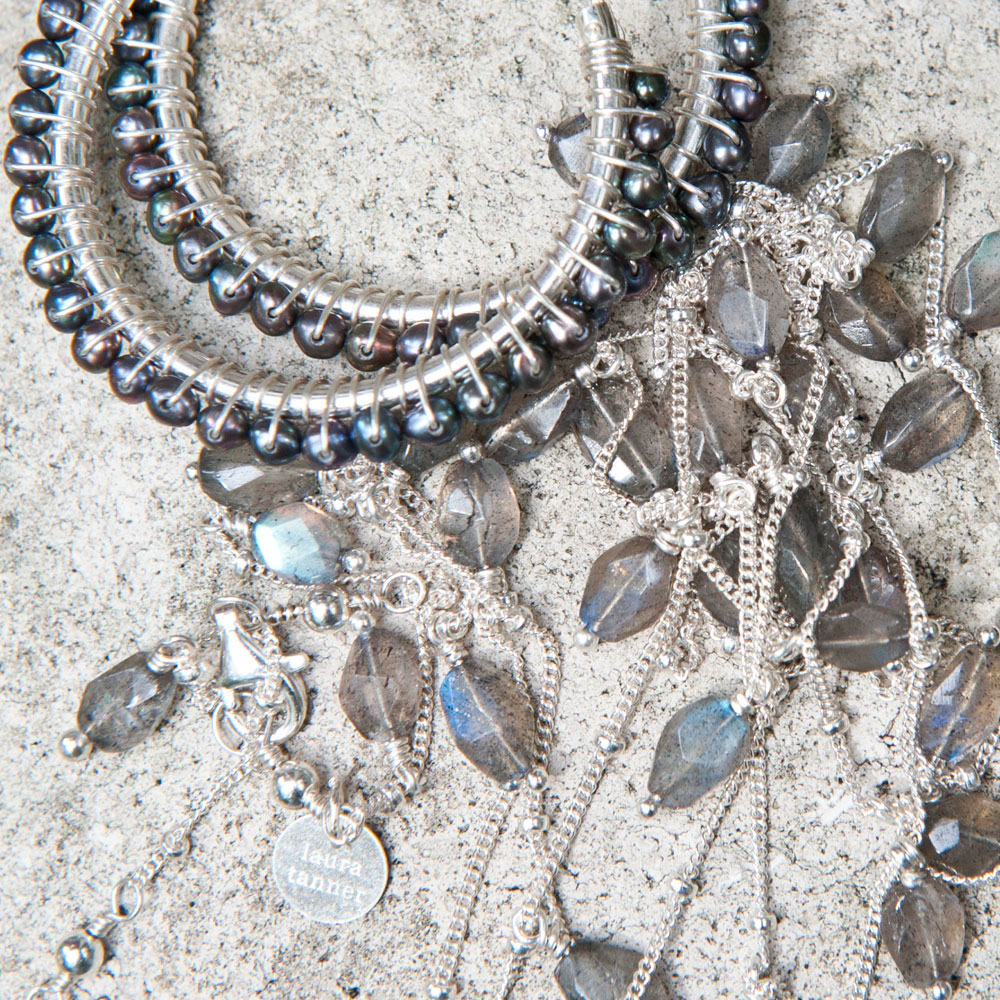 Laura Tanner Jewelry is handmade in the studio of founder and designer Laura Tanner Swinand, just north of Chicago in Evanston, Illinois. Laura developed a passion for creating jewelry as a teenager in the 1980s, and she even sold her funky enamel earrings and safety-pin bracelets to boutiques in her hometown of Santa Barbara, California. She studied art history in college and graduate school, and then worked in museums developing exhibitions and education programs.
Laura Tanner Jewelry is known for delicate, feminine and elegant earrings, necklaces, and bracelets that are handmade with meticulous attention to detail and the quality of the gems and metals. Exquisite semi-precious and precious gemstones and freshwater pearls are combined with sterling silver and 14k gold-filled chains, wire and findings. The results are unique and versatile designs that can be worn for either casual or for more formal occasions. Laura's studies of art and design influence her work as much as colors and forms found in nature, and the essential beauty and imperfections intrinsic to the raw materials with which she works.
Laura is inspired by seeing women wearing her jewelry, creating pieces to commemorate milestones, and by working with clients on custom commissions. The best part of being a designer is when a customer tells her that one of her designs is their favorite piece of everyday jewelry, or that they received it as a gift to mark a special occasion. Laura aspires to make jewelry that is beautiful, feminine, simple, wearable, and most of all, treasured.
Discover more of Laura Tanner's work at www.lauratannerjewelry.com