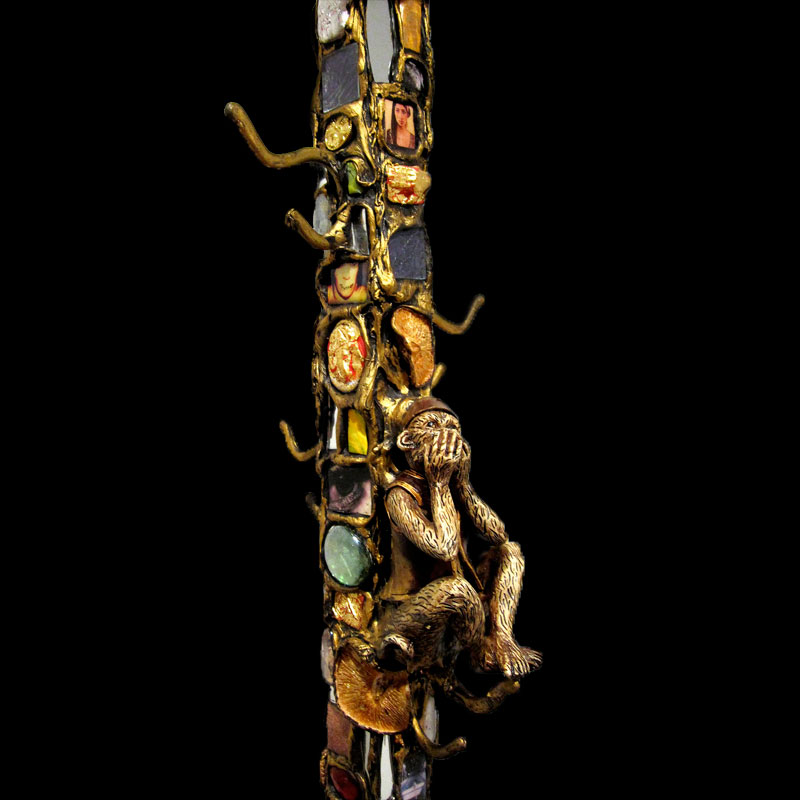 The act of creation has always been my key to the secret garden, my way down the rabbit hole, my looking glass.
I am crazy for texture and color, be it in language, or the kind that can be seen and touched. As a classically trained actor, the power and beauty of the written word have always been a touchstone to getting my juices flowing. I have found that by implementing striking images and vibrant colors combined with textures (gold leaf, mirrors, embossing, sand, pressed cork, and more) I can give a fresh new look to words that have inspired us for centuries.
I also use the playground of my imagination to work on commissions and functional artwork such as mirrors, coasters, coat racks, benches, and tables. To me, art is a true, honest magic that can change the way one looks at the world, and it is an honor when someone else finds a new way to see the world through my work.