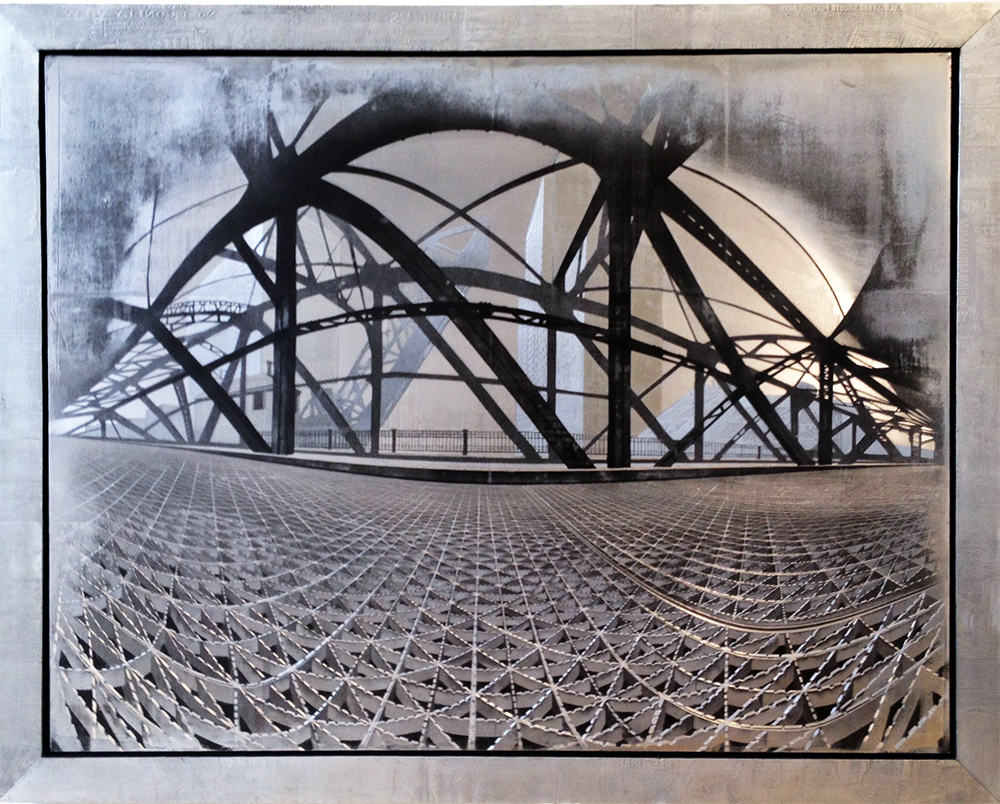 I was born in Wisconsin in 1974. I had a very transient youth having lived on the West Coast, the East Coast, and the Southwest. I went to The Pennsylvania Academy of Fine Arts for four years of intense figurative and representational studio work. From there I moved to Detroit to get my MFA. At Cranbrook Academy of Art, my traditional background fused with the conceptual to form my aesthetic.
I moved to Chicago in 1998.
I find myself on a journey through layers of pavement, steel, concrete and history. On my path the city stands tall and encompassing. The sky divides into measurements of time and space. With my pinhole camera I capture and distort light twisting through the pattern of steel framework. The long exposures capture a city naked to the elements of nature and time. In my studio these images are hand-etched on sheets of aluminum using steel wool and sandpaper. Many of these works are left unpainted leaving raw the three-dimensional etched surface. Other works reflect the sanded metal surface glowing through transparent layers of paint.