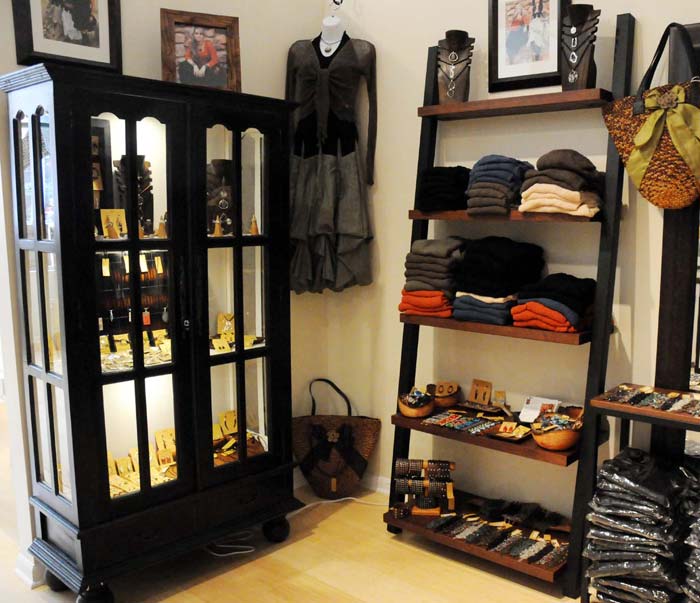 With her love of diverse culture and her appreciation for beautiful stylish design & handmade crafted goods, Carol Fonds created Indigenous Artworks in 2001. Her philosophy is to collaborate with Indigenous cultures to help them sustain their livelihood by keeping their craftsmanship & creativity alive.
'The Mayan Collection' showcases the colorful, intricate beadwork of the Mayan Indian Women of Guatemala. The intricately designed bracelets are handmade by hundreds of craftswomen combining the highest quality glass beads imported from the Czech Republic to create these colorful, one-of-a-kind pieces. While practicing Fair Trade principles, Carol provides these skilled artisans with much needed supplies, including eyeglasses, backpacks, & school supplies. After the devastating mudslides of 2005, profits were used to pave the school. We are happy to sponsor Norma Lucrecia in 2011 in the continuation of her education. Indigenous Artworks believes in fostering Fair Trade practices.
We are proud to introduce 'The Bali & Java Collection' of uniquely designed bracelets, earrings, & pendants, a selection of which combine semi-precious stones of tiger-eye, amethyst, turquoise, & more. Carol has collaborated with the artists in designing many of her unique pieces, incorporating copper, horn, & stones. Indigenous Artworks is proud to represent the skilled craftsmanship of Javanese silversmiths while using only the highest quality Balinese sterling silver. We also present a new line of loose-knit colorful rayon tops, the creative combination of the parachute dress/skirt, inspired yoga loungewear & classic sundresses.
Carol Fonds